Last issue we reported that the EU was withholding a trade deal to persuade Pakistan to release Christian prisoner Asia Bibi. Unfortunately, the EU has raised hopes only to dash them again.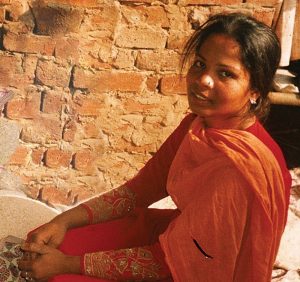 This Christian mother of five has been on death row for eight years for alleged blasphemy – simply because she shared water with a Muslim.
Jan Figel, the EU's Special Envoy for Human Rights, had told the Pakistani government that the renewal of their export privileges was dependent on Asia's being released.
But the EU has ignored Mr Figel and has ratified tariff free trade between Pakistan and Europe. Their betrayal of Asia suggests trade is apparently more important to the Commission than human rights.
Wilson Chowdry of the British Pakistani Christian Association says: "The false confidence raised not only leaves Pakistani religious minorities out in the cold but also means that those targeting them feel emboldened to continue the persecution of Christians."
Christians all over Pakistan recently held a day of prayer for Asia. The Supreme Court has announced that it will hear Asia's appeal against her blasphemy case "soon", but no date had been set as we went to press.