MORE BUSINESS OWNERS will end up in court if their beliefs don't square up to equality legislation – if a Christian bakery loses its legal battle over decorating a cake with a slogan promoting gay marriage.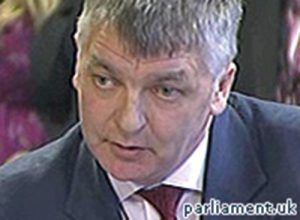 Leading human rights lawyer Aidan O'Neill QC gave a series of examples to show the kind of case which could arise.
Examples of possible issues are: a Muslim printer refusing to print cartoons of Muhammad; an atheist web designer not wanting to design a site claiming God made the world in six days as a scientific fact; and a T-shirt company run by lesbians refusing to print T-shirts with the message that gay marriage is an 'abomination'.
Mr O'Neill was giving his official legal opinion on the issue of the McArthur family who were facing a two-day court battle with the Equalities Commission of Northern Ireland (EQ), as HEART went to press.
The Equalities Commission claims Ashers Bakery in Newtownabbey breached equalities laws by refusing to add the slogan "Support gay marriage" to a campaign cake for homosexual weddings, but Mr O'Neill says the EQ has not taken human rights laws into account. He has also pointed out there is no absolute legal right NOT to be offended.  The McArthurs are being supported by the Christian Institute.