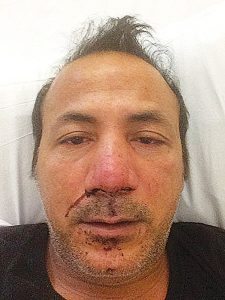 Another Pakistani Christian has been beaten up in the UK.
On 27 October, 45-year-old Tajamal Amar was unconscious for around five hours after being kicked and punched by two Muslims in Derby, leaving him with a broken nose and several lacerations.
Ironically, Mr Amar had already fled Pakistan after being shot by Muslims for refusing to convert.
"Nothing will stop me going to church. I will pray for my attackers" says victim of religious violence
Mr Amar told the British Pakistani Christian Association (BPCA): "The visible display of a cross in my car and two poppies… triggered the violence against me. I know this because for a few days before the attack the same men glared at me after they noticed my Christian paraphernalia."
His family has often been shunned by other Pakistanis.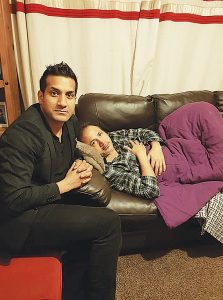 Police are recommending that he move for his own safety. No witnesses have come forward and no arrests have yet been made, although police believe they know the suspects.
Tajamal Amar joins the list of Pakistani Christians who have been attacked for their faith by their own community. The best known was father of five Nissar Hussain, hospitalised in November 2015 after being attacked by five men in Bradford. Since then he has moved his family to another city.
Mr Amar commented: "Freedom of religion should be the right of any person but today I feel unsafe; even then, nothing will stop me going to church. I will pray for my attackers."