Last issue we featured the International Christian Consulate while its founder, Sussex-based Yochana Darling, was seeking funding to see the vision become reality. Just two months later it is ready to launch in the Middle East this summer
Established in August 2015, the International Christian Consulate (ICC) has made considerable progress under the leadership of its founder, Yochana Darling. Financial support has been secured, enabling ground operations to commence in the Middle East this summer.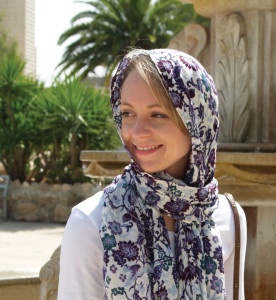 Protecting the needs of persecuted Christian refugees, the ICC will assist in coordinating aid efforts across the region while negotiating policy change and residency visas for those wishing to escape the rising tide of Islamist persecution.
This remarkable concept has caught the attention of Christian media, NGOs and political and religious leaders who share a desire to help those caught up in this unfolding tragedy. Yochana is inspired by the verse in 1 John 3:17: "But if anyone has the world's goods and sees his brother in need, yet closes his heart to him, how does God's love abide in him?"
Yochana Darling is available to speak to churches: email office@internationalchristian
consulate.com
The Consulate will be present at the Christian Resources Exhibition in May (Stand A22). Free tickets are available by visiting the ICC website and following the links.