Eric Liddell: a champion in life and death
FILM BUFFS will never forget the breathtaking opening sequence of the 1981 multi Oscar-winning film 'Chariots of Fire' which focused on a group of young men running across the West Sands in St Andrews, Scotland, with the waves lashing at their feet.
One of those men was the main character for the film – Eric Liddell – famous in real life for refusing to run on a Sunday due to his Christian convictions. He won the 400m at the Paris Olympics in 1924.
A film is now being made about the latter stage of his life – when he returned to his birthplace, Tientsin, China as a missionary just a year after his running victory.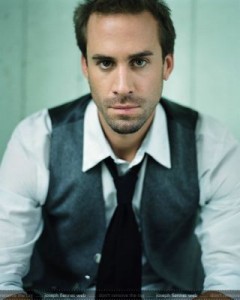 He was captured by the Japanese and put in a labour camp in 1943 where he gained favour with his Chinese fellow prisoners after organising food to be smuggled in to the camp, feeding 2,000 men. He also refused to leave the camp following a direct intervention by Winston Churchill and asked that a pregnant prisoner be allowed to leave instead of him.
Liddell died from a brain tumour aged 43 in 1945. Joseph Fiennes will play the athlete, previously portrayed by Ian Charleson, in 'The Last Race', directed by Hong Kong's Stephen Shin.