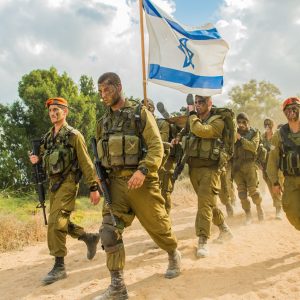 Around 700 would-be volunteers from neighbouring Arab countries – some still classed as enemies of the Jewish state – have applied to join the Israeli Defence Force.
They obviously had to be turned down, but 1,000 members of Israel's Arab population have enlisted for the IDF in the last year. A spokesman suggested it could be part of the movement toward peace in the region where Sudan and Morocco have now joined a growing list of Arab nations normalising diplomatic ties with Israel.
This has already prompted thousands of Israelis to visit the United Arab Emirates. But the breaking up of an Iranian terror squad by UAE intelligence in the capital of Abu Dhabi and its most populous city, Dubai, underscores the danger they face from Iran – the common enemy of Israel and the Sunni Muslim states.
Meanwhile, author Joel Rosenberg reports from Bahrain that the big story there, getting little attention from the international media, is the dramatic succession of peace deals being forged in the Middle East and North Africa.
---
Peace explosion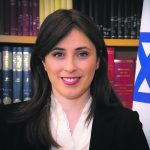 Jared Kushner, former President Trump's son-in-law and senior adviser, said the new Middle East peace agreements represent a very different kind of result of what the experts thought might happen following America's recognition of Jerusalem as Israel's capital.
"Jerusalem is not the cause of the problem," he said. "It is the core of the solution."
Meanwhile, Israel's new ambassador to the UK, Tzipi Hotovely, has called on the British government to move its embassy to Jerusalem, criticised the Foreign Office for wrongly describing settlements as 'illegal' and said Brexit will help create more opportunities for mutual co-operation.
---
No shot in the arm for the Palestinians?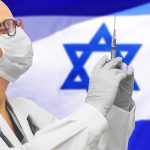 The Telegraph has commented on the speed and efficiency of Israel's world-leading vaccination drive.
But The Guardian and The Observer are among media outlets accusing Israel of leaving the Palestinians without protection. The fact is that Israel has no jurisdiction or responsibility for the Palestinian health sector, who at the time of writing, had not asked Israel for help in this regard.
---
Wikipedia bias
A study has found that anti-Israel bias is systematically infecting the popular online Wikipedia facility, with fake and misleading information finding its way into the education system.
---
Forced to refund Jewish student's fees
London University has been forced to refund a Jewish student's tuition fees because of its "toxic anti-Semitic environment".
The sum of £15,000 was agreed in a settlement between the university's School of Oriental and African Studies and Noah Lewis, a Canadian who attended the school for the academic year of 2018/19.
"The anti-Semitic climate that has taken hold on UK campuses like SOAS cannot be allowed to persist and I strongly urge fellow students who have suffered similar experiences to speak out," Lewis, a grandson of Holocaust survivors, said in a statement from UK Lawyers for Israel. The university said it was "extremely concerned" about any allegations of anti-Semitism at the school.
---
Biden's security choice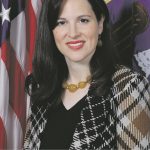 Incoming US President Joe Biden has appointed Anne Neuberger, an Orthodox Jewish woman, to serve in a newly-created cybersecurity position on the US National Security Agency.
---
'Quake to strike soon!
A devastating 6.5 magnitude earthquake is likely to strike Israel in the near future, according to a ground-breaking study which analysed data gathered by drilling hundreds of metres into the bottom of the Dead Sea.
"I do not want to cause alarm, but we are living in a tectonically active period," said Tel Aviv University's Prof Shmuel Marco. "The geological record does not lie, and a major earthquake in Israel will come."
---
Israeli is world's most beautiful woman'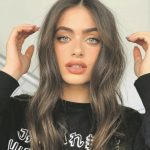 Israeli model Yael Shelbia Cohen has been named the most beautiful woman in the world.
Still only 19, Yael already ranked 14th in 2017 and climbed to second place in 2019 on the list compiled by a group called The Independent Critics. Israel's best known film star, Gal Gadot, who plays 'Wonderwoman', was placed 22nd.
Tel Aviv-based Yael, who started modelling when she was 14, is the first Israeli to appear on the cover of a magazine published in the United Arab Emirates, thanks to President Trump's Middle East peace efforts.
"As a Jewish religious, IDF soldier and a model, I'm so very honoured to be the first one to participate in such a historical cover," Yael told The Algemeiner.
---
Educational ethnic cleansing
"The goal is achieved! No more Jews at German universities," the leading Nazi student newspaper, 'Die Bewegung', triumphantly proclaimed in 1938.
Former British army commander Col Richard Kemp has written an article on recent research by David Collier that shows some UK universities are now virtually 'Judenfrei' –  free of Jews.
David Collier has written: "Jewish people today on campus can be tolerated, protected or abused. At no point are they treated as equals. The best they can hope for is protection and tolerance in a hostile environment. On the campus the prevailing wisdom is that their beliefs in Jewish identity are fundamentally wrong."
Collier's research shows that: "If they [Jewish students] are abused, it is far less serious than an offence against someone from the Muslim, BAME or LGBTQ communities. If an academic is responsible for the abuse (see Bristol, Leeds, Warwick), it is the academic who will be protected and the complaining Jewish student who will be victimised – even if the student can prove abuse."
Col Kemp comments: "This Jew-hate is cloaked in anti-Zionism, a doctrine that claims the Jewish state, alone among the nations, has no right to exist. It seeks to whip up anti-Israel hatred by focusing on three core lies: accusations of apartheid, ethnic cleansing and settler-colonialism."
Only when speaking at the invitation of Jewish or pro-Israel groups at universities in the UK, US, South Africa and Australia, has Col Kemp experienced "some form of physical protest and social media abuse."
---
Other articles
Other recent articles by Charles Gardner, which can be found at www.heartpublications.co.uk, cover topical issues, including Brexit, the Holocaust, the 'mark of the beast' and the biblical command to rest.
Charles is also now editor-in-chief of Prophecy Today at www.prophecytoday.uk as well as a regular contributor to Israel Today at www.israeltoday.co.il
His new book, 'King of the Jews', is available from Christian Publications International or Eden Books. He is also author of 'A Nation Reborn' (CPI), 'Israel the Chosen' (Amazon) and 'Peace in Jerusalem' (olivepresspublisher.com and Eden), all available from Amazon.