Primary pupils awestruck by popular Easter project
DONCASTER, April 12, 2019 – It was an awesome privilege once again this Easter to find myself sharing the gospel message with many hundreds of primary schoolchildren here in Doncaster.
With regard to the commandments of God which formed the bedrock of our national life today as well as that of Israel long ago, we are told: "Teach them to your children and to their children after them." (Deuteronomy 4.9)
As for keeping the Passover (fulfilled at Easter), we are similarly urged to pass on the message to the next generation. "In days to come when your son asks you, 'What does this mean?' say to him, 'With a mighty hand the Lord brought us out of Egypt, out of the land of slavery.'" (Exodus 13.14)
Though much of what we share is unfamiliar to this new generation, many schools warmly welcome our so-called Easter Journey project. This involves a group of volunteers virtually taking over school premises for a morning during which the children are invited to explore the meaning of what Christians believe.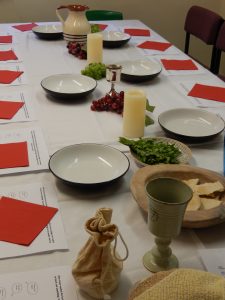 With the aid of scenery, props, costumes and key roles being acted out, pupils are imaginatively transported to Jerusalem as they travel from Palm Sunday to the Passover meal known as the Last Supper, followed by the Garden of Gethsemane and the Good Friday crucifixion before finally witnessing the wonder of the resurrection on Easter Sunday.
In setting the scene for the Upper Room meal, it's been a sheer delight to explain the significance of the occasion to so many children over the past ten days. Most of them are polite and well behaved – and some of the schools are in quite tough areas.
Judging by the wide-eyed attention of these seven to eleven-year-old pupils, the words and pictures conveyed will no doubt have found much good soil for seeds of faith to germinate.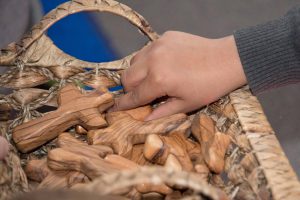 This is the tenth year of the project, for which schools are queuing up; unfortunately, we have to turn down invitations for lack of resources. The feedback from teachers accompanying the groups on the journey is invariably upbeat, speaking of the sense of wonder being captured.
Indeed, the fields are ripe for harvest, yet many Christians are under the mistaken impression that schools are closed to the gospel. We know there are aggressive atheists working towards that end, but the national curriculum still encourages Christian visitors to share what they believe in the classroom.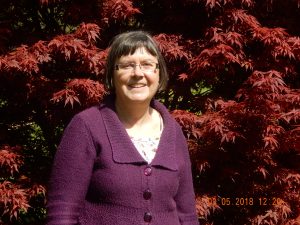 Linda Gardner, who became a Christian herself through a Gideon Bible received in school, has been engaging Doncaster's primary pupils with the gospel message for the past 24 years through assemblies and RE lessons as well as special projects such as Christmas and Easter Journeys.
Employed by a trust1 supported by churches, her diary is bulging with appointments at schools straddling a wide geographical area. About half the borough's 100 primary schools have been reached on a regular basis over the years while Linda's colleague Dan Budhi is making an impact in the secondary schools.
The message – particularly of the Easter Journey – is of a loving God who has come to rescue us from slavery to sin and degradation, and whose sacrificial blood cleanses and sets us free. It's a message that brought freedom to an ancient people who had been slaves for 430 years, and that brought freedom to us in Britain as we turned us from paganism to the living God and became world leaders.
Most importantly, in the schools, it's a message that can change lives. And we pray they will never forget it. This is, after all, why we are urged to celebrate the major festivals – for the crucial lesson they teach us about the path to freedom.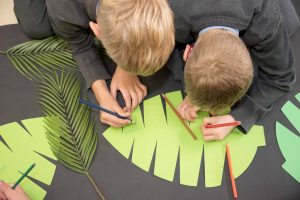 Young people have never been so helpless, fatherless and without love, care and discipline. My prayer is that – should darkness, despair or loneliness threaten to lead them astray – these children will remember the lesson of the rescuing servant King who died because he loves each and every one of them; and how, like the Red Sea opening up to let the Israelites cross to freedom, he was raised from the dead to be with us forever.
I pray also that, if ever any of them should be caught up in a web of violence, drugs or sexual abuse, they will recall the hope we shared with them. For no-one is beyond the reach, and help, of Jesus, as the powerful testimony of Bishop Ron Archer forcefully brings home.
As a distraught ten-year-old, he held a gun to his head wanting to end his short life. But something stopped him, and God soon began speaking to him through the Scriptures.
Addressing an international conference of the Bible-distributing Gideon movement, the bishop shared how – as a so-called 'trick baby' born to a prostitute and one of her clients – he had come to that dark moment.
His mum became pregnant at 16. It wasn't supposed to happen and the pimps to whom she was indebted did everything they could to kill the unborn child with drugs, alcohol and repeated kicking and stabbing.
But the baby refused to die and was born two months prematurely with neither pancreas nor bladder, unable to function properly and later developing a severe stutter as he grew up being physically abused.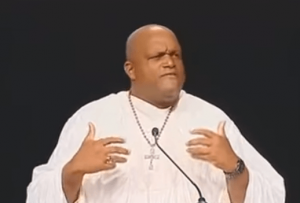 "That baby was me. Life was so horrific with so much vitriol and pain that by the age of ten I had had enough and wanted to die," Ron recalled.
Then the miracle happened. "There was a teacher with a Gideon Bible who came to my school and saw dysfunctional kids like me as her mission field. She would read me stories of dysfunctional characters whom God used – like Moses, who was also a stutterer. She said, 'Ronaldo, God will turn your pain into power.'
"And I began to understand there was hope for me. I began to memorise the Bible, I stopped stuttering, stopped wetting my bed…and eventually became a pastor until everyone in my family got saved."
He said everything changes "when a child begins to understand the love of God and the power of his Word," adding: "I may have been a 'trick baby', but the trick was on the devil because of you (Gideons) and the power of the Word of God."
For Ron's full testimony, see YouTube link by typing in 'Ron Archer Trick Baby'.
1Doncaster Schools Worker Trust, in association with Scripture Union