Artificial embryo sparks moral confusion
Israel
The human embryo created without sperm or eggs by Israeli scientists has raised huge ethical concerns for the future.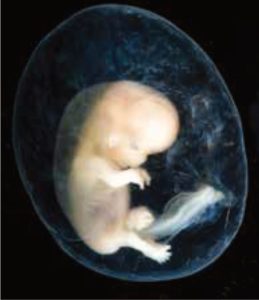 The embryo 'model', almost identical to a 14-day-old human, was produced by a team at the Weizmann Institute of Science in Rehovot, Israel. They used chemicals to stimulate embryonic stem cells "into becoming four types of cell found in the earliest stages of the human embryo". Their creation, which they called a "textbook image" of an embryo,  even released hormones that turned a pregnancy test positive.
According to the academic journal Nature, where the research was published, the experiment has the potential for new insights into genetic diseases and may help improve IVF techniques.
However, bioethicists are worried that this manipulation of human life opens a Pandora's box of problems for the future.
For example, the BBC reported that the creation of a synthetic embryo beyond the 14-day stage would be legal in the UK as these 'models' are not viewed as real humans under current legislation, although it would be illegal to implant an artificial embryo in a womb.
Professor Robin Lovell Badge, an expert in embryo development at the Francis Crick Institute, told the BBC that there was confusion over how the lab embryo should be regarded: "Should you regulate them in the same way as a normal human embryo or can you be a bit more relaxed about how they're treated?"
Calling the embryos 'models' may be euphemistic language to cover up real embryos
Other bioethicists believe calling the embryos 'models' may be euphemistic language to cover up real embryos. David Albert Jones, director of the Anscombe Bioethics Centre, said: "If this attempt is successful, scientifically, then it will be wrong ethically, but if it is not successful scientifically then it will not be able to tell us much about normal human development."
---
Conversion therapy ban rejected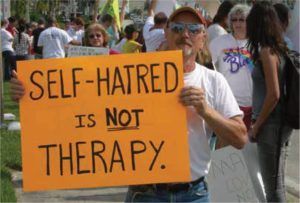 Sweden
A government investigation into conversion therapy in Sweden has concluded that a ban won't help LGBT people, according to CNE (Christian Network Europe) News.
A clear definition of conversion therapy is lacking
However, the study was of no comfort to gay people who want help to change to a heterosexual lifestyle. It accepts that conversion attempts can be "harmful", and states that the main reason for rejecting a ban on therapy is not the principle of freedom o choose but practical implementation. According to the report, a clear definition of conversion therapy is lacking and therefore "the created crime would be difficult to investigate and prove and the provision difficult to apply".
And the conclusion is not final – the investigation is being sent out for referral.
---
Kansas funds pro-life pregnancy advice
USA
Kansas is supporting an 'Alternatives to Abortion' programme which will help promote life-affirming options for pregnant women.
According to Faithwire, the state is spending $2 million on the Kansas Pregnancy Care Network (KPCN), which will assist women with unplanned pregnancies.
Governor Laura Kelly opposed the move in April, but the Kansas House and Senate have overruled her veto.
---
Conservative Party plans to ban transition of children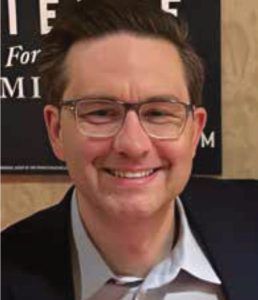 Canada
Canada has long been recognised as one of the most socially 'progressive' countries of the world under the ruling Liberal Party of Prime Minister Justin Trudeau.
However, the tide might finally be turning, as the opposition Conservative Party is currently ahead in opinion polls, and has even voted to stop medical gender transitions for minors if it wins the next election.
Delegates at the Conservatives' convention in Quebec in September passed the resolution with a 69 per cent 'yes' vote, according to Gender Clinic News.
The resolution says: "A Conservative government will protect children by prohibiting life-altering medicinal or surgical interventions to treat gender confusion or dysphoria, and encourage positive mental and physical health support for all Canadians suffering from gender dysphoria and related mental health challenges."
---
Protestants join Catholics in education project
Germany
Protestant and Catholic churches in Lower Saxony are working together on a new religious education course that will replace denominational courses with a united subject called simply: 'Christian Religion'.
The single course may make it easier for non-Christian students to choose, as they won't have to decide whether they want to study Roman Catholicism or Protestantism.
According to CNE News, the project began in 2021 and the new course could be ready for the 2025/2026 school year.
---
School tells kids to call teacher 'they'
Ireland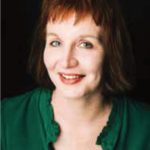 The decision by a primary school in Ireland to instruct children to call their teacher by a preferred pronoun has been slammed by an Irish Senator, Gript News reports. It is thought to be the first time an Irish school has made this demand.
Senator Gerard Craughwell said it was "madness" to tell the eight to nine-year-old children in the Dublin Educate Together school to refer to their 'gender-neutral' teacher as 'they'.
"Some children will believe they are being asked to lie"
Leading child psychotherapist Stella O'Malley has warned the school is putting an adult's preferences ahead of the children's needs, and that some children will be confused and "some will believe they are being asked to lie".
Parents were not consulted.