Far from conducting an objective interview, Good Morning Britain presenter Piers Morgan ridiculed a Christian therapist on the ITV show in September.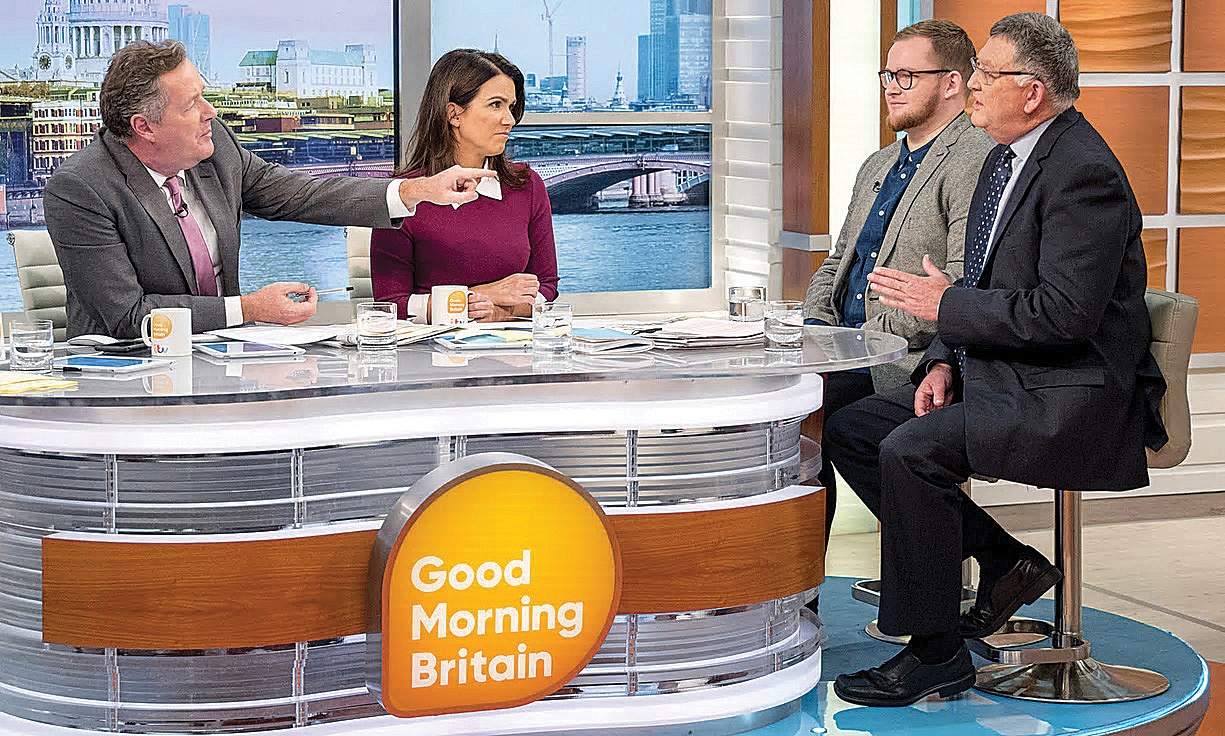 Dr Mike Davidson helps those who wish to be free from unwanted same sex attractions. This fact alone was so objectionable to ex-Daily Mirror editor Morgan that he resorted to bullying and abuse, shouting at Davidson: "I say, shut up, you old bigot!"
Christian newspaper editor Andrew Halloway comments: "Why invite someone to give their views on a show, only to then silence those views? It begs the question as to whether the move was pre-planned and the motive was to publicly humiliate the Christian doctor.
"Gay Guardian columnist Owen Jones felt the therapist should not even be allowed on such programmes, calling the decision to do so 'an abuse of free speech'. The hypocrisy is mind-bending. When you watch the show, as I did, all the abusive speech was coming from Morgan."
Voice for Justice started a petition to remove Piers Morgan from ITV. See www.citizengo.org/en/signit/87820/view.