First 'three-parent'
baby born in UK
"Playing God" destroys embryos,
risks generational damage
The UK's first baby to have the DNA of three parents has been born, using mitochondrial DNA replacement technology.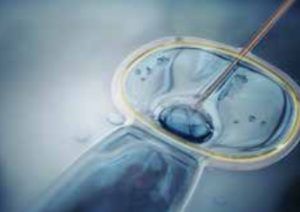 The child's third DNA contribution was from a female donor, which only comprises 0.1 per cent of the total genetic material, but there are serious ethical implications.
It is believed that no more than five 'three-parent' children have been born since 2016, using this new technology, but the process may involve the destruction of a donor embryo, and thelong-term risks to the baby's health are not known.
The intention of Mitochondrial Donation Treatment is to prevent babies from inheriting mitochondrial diseases from mothers, using in vitro fertiliSation (IVF) to remove the problem DNA from the parents' egg or embryo and substitute healthy DNA from a donor. The baby consequently has a genetic father and two genetic mothers.
Christian Concern commented that the IVF technology "is unethical as it destroys the embryos carrying mitochondrial disease in order to create other lives.
"Also, permanent genetic modifications would be passed down the genetic line when their full consequences are as yet unknown, affecting all future generations… Essentially the problem comes down to 'playing God', engaging in radical experimentation on human embryos and thus commodifying human life."
---
Sunak back

s p

rotecting women
P
M s
u
pports wo
m
en's
sa
f
e spaces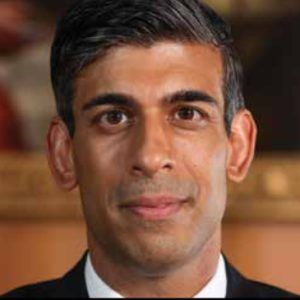 Prime Minister Rishi Sunak has contrasted his own position on transgenderism with that of Labour leader Sir Keir Starmer.
Starmer said in April: "For 99.9 percent of women, it is completely biological… and of course they haven't got a penis."
In response to questions, Sunak responded that he had a "slightly different point of view" to Starmer, confirming that he believed 100 per cent of women do not have a penis, with: "Yes, of course."
He added that we should be compassionate towards those with gender confusion, but "we need to make sure, particularly when it comes to women's health, women's sports or indeed women's spaces, that we are protecting those rights and those spaces."
Sunak has also supported revising the Equality Act to make it easier to ban men from women-only spaces by changing the wording to "biological sex" instead of "sex."
---
Four-year-old
f
orced to
attend Pride march
M
um
to appeal a
f
ter losing co
u
rt case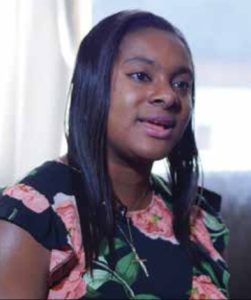 A Christian mother is to appeal after losing a court case over a school forcing her child to take part in a gay pride march.
Izoduwa Montague and husband Shane began a lawsuit against the school in 2019, protesting that Heavers Farm Primary School in Croydon refused to allow her to withdraw her son from the 2018 parade because of her family's religious beliefs.
Mrs Montague also objected to the many materials in the school that promoted the LGBT lifestyle, and complained that the school leadership was "hostile" to parents who opposed LGBT ideology.
During a meeting the mum had with teachers to discuss the issue, the deputy head wore a T-shirt carrying the confrontational phrase: "Why be racist, sexist, homophobic, or transphobic when you could just be quiet?"
"It has felt like I and my Christian
beliefs have been on trial"
After the meeting, her son was placed in detention for three hours and when she questioned why, she was banned from the school grounds.
Later, the parents moved their son to a Catholic school, but sued the school for discrimination, victimisation and breach of statutory duty. However, the Circuit Court judge ruled that the march was not a promotion of LGBT ideology, but part of a general project to promote equality and inclusivity. He even claimed that a school poster saying 'I am gay, get over it!' "is not promoting LGBT beliefs over any others".
However, the court did find that banning Montague from the school contradicted the school's own policies and "could be indicative of a school that was riding roughshod over the parents' rights".
Montague told Fox News: "It has felt like I and my Christian beliefs have been on trial… we will appeal this perverse judgment which has made the evidence fit with the school's agenda."
Christian Concern's Tim Dieppe commented: "The evidence that this school is aggressively indoctrinating young children with LGBT ideology is overwhelming."
---
T
rans boo
k
pu
shed at
f
o
u
r-
year-olds in
C
o
f
E
school
Gender identity lesson was based on
Church's guidance
Parents of a four-year-old child at a Church of England primary school withdrew their child when the headteacher promoted trans ideology.
Christian parents Stephen and Joanne Evans objected to the 'gender identity' lessons used for World Book Day, which included asking the reception-aged children to read a book called 'My Shadow Is Pink'.
St Mary's, Prittlewell, C of E Primary School in Southend-on-Sea did not consult parents about the use of the book.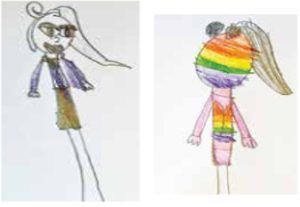 According to Christian Concern, the children were asked to dress up "to reflect how they see their shadow and how they see themselves", and the book promotes gender confusion, planting the idea that children can be born in the wrong body.
When Stephen and Joanne Evans discovered what their child would be taught, they asked permission to withdraw their child for the day. The headteacher granted permission but argued the parents were making the wrong decision, and advised them that the C of E's 'Valuing All God's Children' guidance for schools says children as young as five should be affirmed if they want to identify as transgender.
Andrea Williams, chief executive of Christian Concern, said: "If ever there was a moment in history for those responsible for Church of England schools to wake up and return to biblical teaching it is now. How can anyone think this book is a good idea, let alone the Church?"