"Pray for Harry – he's damaged"
Retired general calls for forgiveness of 'tell-all' Prince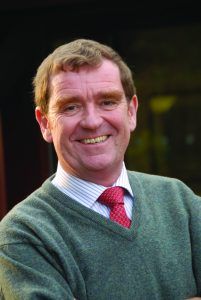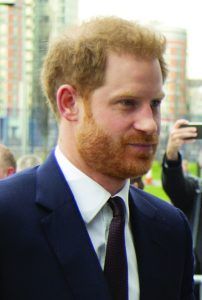 A retired Christian major general has said we need to "cut Prince Harry some slack" as he is a damaged man who needs help.
Tim Cross, who has commanded forces at every level, was commenting as former soldier Prince Harry promoted his ghosted autobiography, 'Spare'.
The Prince has been condemned by other senior officers, including Colonel Richard Kemp, former head of Britain's forces in Afghanistan, for divulging that he killed 25 Taliban insurgents and describing it as "removing chess pieces from a board."
In an interview with BBC Breakfast, Kemp said that Harry's book undermines his own security and "inflames old feelings of revenge that might have been forgotten about". Kemp also said, "It is a shame in many ways because he is a very brave man who went to Afghanistan… he had a fantastic reputation for his courage in action, and also the way he championed wounded soldiers and this… to an extent tarnished that for him."
Expressing sadness, Major General Cross said that Harry's revelations about his life as a royal and a soldier reflected his state of mind and concluded that the Prince "needs help". However, he hesitated to say Harry was suffering from PTSD, but urged Christians to pray for him, recalling that Harry "had a very difficult childhood".
"Pray that he can emerge from this somehow stronger and be able to move on"
Cross said: "I've got a lot of time for Prince Harry and I know he was a very good Apache pilot."
He encouraged people to "pray for forgiveness. We need to pray for reconciliation within the family… be forgiving… pray that he can emerge from this somehow stronger and be able to move on."
Prince Harry served in the British Army for ten years, rising to the rank of Captain and undertaking two tours of Afghanistan.
Prince Harry: Chief Rabbi forgave me
One of the many revelations in Prince Harry's recent book, 'Spare', is that the Chief Rabbi of the time offered forgiveness after it was revealed that the young prince had worn a Nazi fancy dress outfit.
According to United With Israel, the Duke of Sussex wrote in his book 'Spare' that after the incident he was sent to speak to the late Chief Rabbi, Lord Jonathan Sacks. Harry recalled that the Jewish leader condemned his actions but spoke to him "with the quality one often encounters in truly wise people – forgiveness… He gave me grace."
---
Woman arrested for silent prayer near abortion clinic
Police ask: "Are you praying?"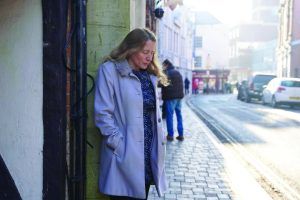 A pro-life campaigner has been arrested for praying in an exclusion zone around an abortion clinic.
Isabel Vaughan-Spruce, director of anti-abortion group March for Life UK, was standing outside the BPAS Robert Clinic in Kings Norton, Birmingham, when police officers questioned her after receiving a complaint.
She said she was not protesting, but might be praying inside her mind.
The clinic is within one of the buffer zones that Birmingham City Council has introduced to clamp down on anti-abortion demonstrations – and even prayer is banned.
West Midlands Police told Premier: "Isabel Vaughan-Spruce was arrested on 6 December and subsequently charged on 15 December with four counts of failing to comply with a Public Space Protection Order (PSPO). She was bailed to appear at Birmingham Magistrates Court on 2 February 2023."
Organisations like religious freedom charity ADF UK and conservative advocacy group CitizenGo are campaigning against the zones, which they say prohibit free speech.
Silent prayer was deemed to be "protesting and engaging in an act that is intimidating to service users"
Vaughan-Spruce was not handing out leaflets or holding a banner, yet she was arrested, endured a search – even of her hair – and interrogated.
CitizenGo said her bail restrictions ban her from public prayer even outside the buffer zone, and that after being released she was left to find her own way back to her car, 12 miles away, in the dark.
ADF UK reports that Vaughan-Spruce's silent prayer was deemed to be "protesting and engaging in an act that is intimidating to service users" – even though the clinic was closed at the time. A video which shows the police asked, "Are you praying?" was viewed over six million times on Twitter.
The UK Supreme Court ruled in favour of abortion clinic buffer zones in December.
---
Scotland's gender bill clashes with UK
Sunak acts to protect women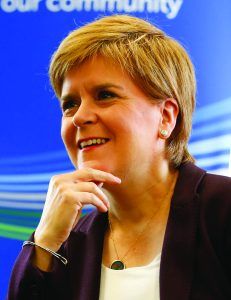 Despite public opposition to its Gender Recognition Reform Act, the Scottish Parliament passed the bill just before Christmas – but the UK Government has blocked it.
The bill's implications for the UK caused consternation in the Conservative Government and the Secretary of State for Scotland, Alistair Jack, made the unprecedented move of implementing section 35 of the Scotland Act to stop the Gender Recognition Reform (Scotland) Bill receiving Royal Assent.
The proposed law allowed people to self-certify as a different legal gender without medical approval – and lowered the age for this to 16. It is thought that this would endanger women and undermine the UK's Equality Act, which protects single-sex spaces regardless of a gender recognition certificate.
The Christian Institute reports that the former Advocate General for Scotland wanted Westminster to scupper the bill. The Rt Hon the Lord Keen of Elie PC KC wrote: "It would not only be impractical but constitutionally improper for the UK Government to permit a devolved legislature to enact a provision that had a material impact upon the operation of the law throughout the United Kingdom."
Keir Starmer wants similar legislation for the whole country
Whereas Prime Minister Rishi Sunak, the father of two young girls, had voiced concern about the impact of the bill on the rest of the UK. Labour leader Keir Starmer said he would like similar legislation for the whole of the country, though with modifications, and Welsh First Minister Mark Drakeford also supports the Scottish proposals.
A YouGov poll showed that over two-thirds of Scottish people oppose Nicola Sturgeon's gender bill.
But Scottish Trans, the trans equality project of LGBTI equality and human rights charity the Equality Network, condemned the UK Government's decision.
Vic Valentine, Manager of Scottish Trans, said: "It was passed by the Scottish Parliament by 86 votes to 39, with the overwhelming support of the SNP, Labour, the Greens and the LibDems.
We fully expect the Scottish Government to challenge this in the courts."
---
250 years since 'Amazing Grace'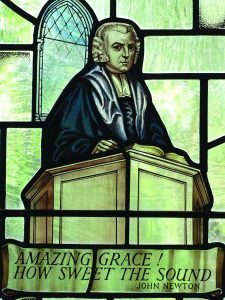 This year is the 250th anniversary of the world-famous hymn 'Amazing Grace' by John Newton.
First publicly read aloud on New Year's Day 1773, the words reflect the former slave trader's journey to faith. He penned the hymn for a sermon at St Peter and St Paul Church in Olney, Buckinghamshire, on that first day of 1773.
A tract called 'Amazing Grace', written by evangelist Roger Carswell, is available from www.10ofthose.com