Schools need a 'culture change'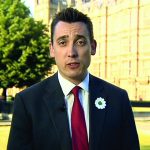 The national scandal of "widespread" sexual harassment in schools is fuelled by extreme pornography, according to a Christian MP.
Gavin Shuker, Labour MP for Luton South, was involved in writing a House of Commons report that found "slapping of bums and flicking of skirts" and sexting was part of everyday life in schools.
Although the Women and Equalities Committee warned that the abuse extended to primary schools, it was downplayed by some teachers as "just banter". In the last three years, there have been over 5,500 recorded cases of sexual harassment in English schools.
The report also found that hard-core pornography was twisting children's views on sex and relationships.
Gavin Shuker told Premier Christian Radio that seeing pornographic images is becoming part of normal culture. He claimed some teachers are being led to think: "Shocking as that is, that is just what kids will get up to now."
Mr Shuker added: "That view needs to be challenged. These young people are becoming adults incredibly quickly, which is why there needs to be an appropriate response in schools but there also needs to be a change in the culture."