Care workers who have refused the Covid 'vaccines' for medical reasons are finding that some care home bosses are refusing to accept their official medical exemptions.
Care workers had until 11 November to take two of the Covid-19 injections, as mandated by the CQC (Care Quality Commission), or face losing their jobs.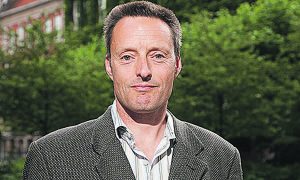 Dr Niall McCrae of the Workers of England union, told HEART: "Over 1200 Workers of England certificates of clinical reasons for exemption were submitted by care home workers. Of these, about half were accepted by the employer, about a quarter were accepted on the same temporary basis as the Department of Health and Social Care exemption process (until 23 December), and a further quarter were rejected outright.
"Although the Workers of England certificates comply with the vaccine law for care homes, some employers have dismissed workers for not submitting the government's form, which is not mandatory. Such cases of unfair dismissal will be pursued in employment tribunals."
Dr McCrae, who is the union's officer for Covid coercion in the workplace, told HEART of one experienced 62-year-old care worker who had been dismissed for 'gross misconduct', despite presenting a doctor's exemption.
"Her employer rejected the doctor's recommendation and she was dismissed for gross misconduct"
He said: "This lady has over two decades of experience at a care home in County Durham. She was assessed by a GP through trade union liaison, who recommended she be exempt from the vaccine due to numerous health problems and a family history of cerebrovascular disease. She had also recovered from Covid-19.
"However, her employer rejected the doctor's recommendation and she was dismissed for gross misconduct. She appealed but was told that she presented a risk to residents, and that 'There is no strong evidence to suggest that those who have had the virus develop long-lasting immunity that would prevent them getting the virus again'. My argument in the hearing that the vaccines do not stop infection fell on deaf ears.
"Refusal of a valid exemption is unlawful, and we are supporting our member in taking her case to an employment tribunal."
As we went to press, it was estimated that the care sector could lose over 100,000 employees who did not wish to take the controversial Covid treatment.