The Iranian regime is reportedly tar
geting British Jews for assassination
in the event of an attack by Israel,
which could well be imminent.
By Charles Gardner
UK Security Minister Tom Tugendhat has confirmed testimony from a French Jewish journalist that the rogue nation has gathered intelligence on Jewish diaspora communities so they can be attacked by death squads. Moreover, Iran is said to be employing the criminal underworld in its deadly mission.
Speaking to Parliament about the threat Iran poses to British journalists critical of the regime, he also said: "Between 2020 and 2022, Iran tried to collect intelligence on UK-based Israeli and Jewish individuals… We believe this information was a preparation for future lethal operations."
He added: "We know that the Iranian intelligence services work with organised criminal gangs, and I can assure the house and the public that we will go after anyone working with them."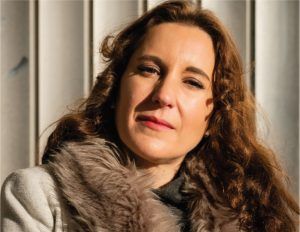 French journalist Catherine Perez-Shakdam told the Jewish Chronicle that she was present during a high-level meeting in Tehran in which an assassination plot was discussed that would be activated in the event of a war between Israel and Iran, so that "the diaspora would have a very nasty surprise".
A Middle East analyst at the Henry Jackson Society think tank, Perez-Shakdam took part in a fact-finding visit for journalists to Tehran and dressed in a burkha. A Jewish Chronicle photo showed her smiling and standing next to Iran's late propaganda chief Nader Talebzadeh. She doubted that the Iranians knew she was Jewish, but denies being a Mossad spy.
This story was also published on Israel's Arutz Sheva news site on 21 February.
Christians in Britain need to pray for – and stand with – our Jewish community as never before.
Meanwhile, an Iranian Shiite imam – a prominent critic of the Islamic regime – recently made a secret visit to Israel and met with officials close to Prime Minister Benjamin Netanyahu, i24News reported. The imam is a former student of Iran's Supreme Leader Ali Khamenei.
---
ZIONISTS ATTACKED

A pro-Palestinian group in London is urging British workers to root out 'Zionist' colleagues and have them fired.
A pamphlet posted on Instagram by a Brixton branch of the Palestine Solidarity Campaign adds that you should refuse to speak to people who support the existence of the Jewish state.
---
BARCELONA BAN
The mayor of the Spanish city of Barcelona has suspended all ties with Israel for "repeated violations" of Palestinian human rights. Ada Colau informed Israeli Prime Minister Benjamin Netanyahu of her decision.
---
MUSLIM CHARITY APOLOGISES FOR INSULT
An historic London synagogue has been sold to a Muslim organisation linked to extremist views which raised money to buy the building by describing it as "a former place of worship for non-believers".
The decision by the United Synagogue to sell the Wembley site to the UK branch of the Dawat-e-Islami, a Pakistan-based educational charity, is facing widespread criticism. And the charity has been forced to apologise for describing Jews as 'non-believers'.
---
STUDENTS UNION FAILURE
The National Union of Students has failed to sufficiently challenge anti-semitism and hostility towards Jews in its own structures, an independent investigation has found. Jewish students have been "subjected to harassment" and NUS policies have been breached, its report said.
For its part, the NUS apologised to Jewish students and said it would implement the report's recommendations.
---
PA CALLS FOR ISRAEL'S DESTRUCTION

A communique issued by the Palestinian Authority "calls for the direct destruction of Israel and praises terrorism," according to military intelligence expert Yossi Kuperwasser.
Meanwhile Labour could drop a commitment to the immediate recognition of a Palestinian state from its election manifesto. This is part of a shift towards a slimline document "for a party fit for government, rather than one wishing to remain in opposition", Jewish News reported.
---
MASSACRE 'FICTION'
Amichai Chikli, a Likud member of the Israeli Knesset (parliament), shared on Twitter a photo of corpses at a Nazi concentration camp posted by the Palestinian Campaign for the Academic and Cultural Boycott of Israel. The photo was claimed to depict an Israeli massacre of Palestinians.
"Rows of bodies of dead inmates filling the yard of Lager Nordhausen, a Gestapo concentration camp," Chikli tweeted, were used "to lie about a fictional massacre during Israel's War of Independence".
---
POMPEO: "ISRAEL ISN'T OCCUPYING LAND"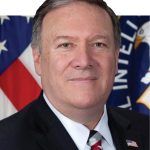 Former US Secretary of State Mike Pompeo has defended Israel's decades-long control of the Palestinian territories by claiming that the Jewish state has a biblical claim to the land and is therefore not occupying it.
Pompeo, who told BBC's 'Today' programme in February that he and his wife were praying about whether he should join the 2024 presidential race, said: "Israel is not an occupying nation. As an evangelical Christian, I am convinced by my reading of the Bible that 3,000 years on, in spite of the denial of so many, [this land] is the rightful homeland of the Jewish people.
---
BIG PLANS FOR JESUS' BAPTISM SITE
Jordan has announced an ambitious $100m plan to mark the supposed 2,000 year anniversary of Jesus' baptism in 2030 with a biblical village aimed at attracting a million Christian pilgrims.
The plan recognises that the Jordan river and its valley are also loaded with religious importance for Jews and Muslims. The baptism site, also known as Bethany Beyond the Jordan, is a UNESCO World Heritage site where the ruins of Roman and Byzantine churches, a monastery and baptism pools are preserved in the wilderness near the lowest point on earth. They were uncovered in 1995 after Jordan's peace treaty with Israel.
Prior to that, both sides of the river had been a closed military zone since the 1967 Six-Day War when Israel captured Judea and Samaria (the West Bank) from Jordan following the latter's illegal annexation in 1948/9.
---
UK OFFICIALS ERASE ISRAEL

Controversy has followed an annual 'Palestine Marathon' held by the Palestinian Authority (PA) on 10 March. A PA logo map for the event entirely erased the territory of Israel. Members of the British Consulate in Jerusalem were seen wearing T-shirts with the logo during the event.
---
ROOTS – THE VITAL ISSUE

"The vital issue for the Church is to decide whether to look for roots in Judaism and consider itself an extension of Judaism, or to look for roots in pagan Hellenism and consider itself as an antithesis to Judaism."
Israel Today's David Lazarus was quoting Abraham Joshua Heschel, a rabbi who articulates better than most a challenge to the Church of our day, in 'The Insecurity of Freedom'; (Schocken Books, 1972) pp 169-70.