Australia's intention to hold a referendum on same-sex marriage has been thrown out by the senate – the country's upper house of parliament.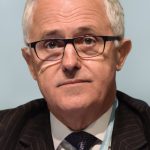 The move was supported by many gay marriage activists, even though opinion polls show that most Australians support the government's proposal to introduce same-sex marriage. But the senate has decided that parliament should make the decision. Most gay campaigners did not want the issue to be put to the public.
The Australian Christian Lobby's Lyle Shelton welcomed the development, believing that the delay could cause the issue to be 'gridlocked' for many years to come. The senate's decision "may have unwittingly done the nation a favour by allowing more time for people to understand the consequences of abolishing the gender diversity requirement in the Marriage Act.
"More and more stories of legal persecution and demonisation of people who believe in man-woman are emerging from overseas and in time this will filter more into the Australian conscience.
"We've already seen Archbishop Julian Porteous spend six months tied up before the Tasmanian Anti Discrimination Commission because the commission believed Christian teaching on marriage might be hate speech."