Quirky children's puppet shows with a Christian twist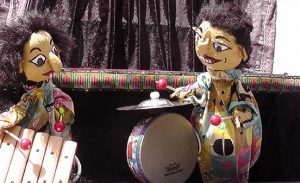 What do a scary dragon, Robin Hood and Ephesians 6 have in common? They're all part of the latest children's puppet show written by Christian entertainer Peter Garofalo.
The visionary creator of Peter Piper Puppets uses quirky handmade characters to tell stories with an underlying Christian message. At 68, he says he still feels like a child who never grew up: "To see the kids holding their sides at the puppets' antics reminds me how we have to be like little children to enter the kingdom of God."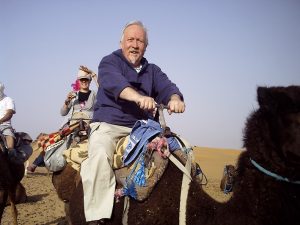 After coming to faith in 1984, Peter ditched fantasy-themed shows in favour of wholesome slapstick humour and exotic sets inspired by his travels in Morocco. Along the way he also found his Moroccan wife, Nezha.
He often hands out percussion instruments to involve the children in the story: "Things can get pretty noisy at times! But underneath the chaos I'm burying a seed of God's overwhelming love in their hearts."
His puppets usually pop up at children's holiday clubs and parties, but he also hopes to start visiting more churches with the support of his home church, St John the Evangelist in St Leonards-on-Sea.
Yet Peter's long-term goal is to return to Nezha's homeland to transform their newly-built Moroccan house into a creative retreat. "It will be a place for people to relax, pray and play music – and where I hope to train more puppeteers who wish to express their faith," he says.