The Jesus Experience: reaching out to a spiritual world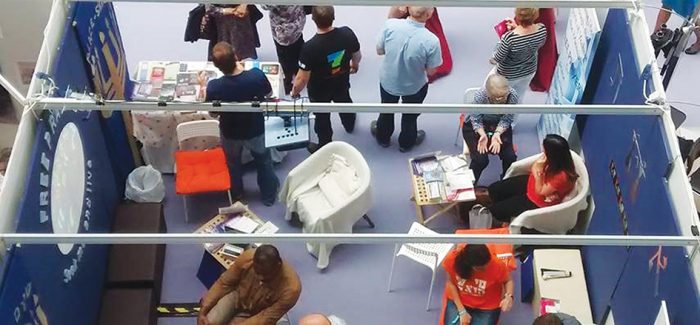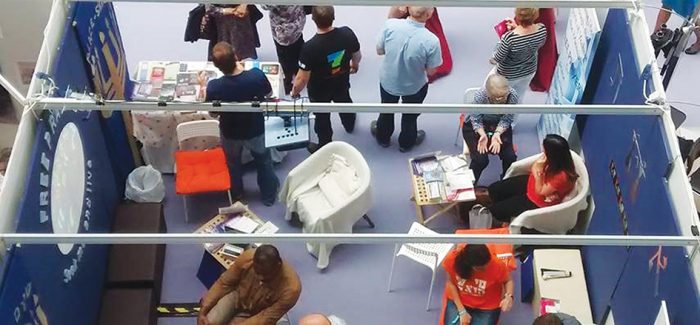 Thousands of spiritual seekers attend alternative spirituality, or New Age, events each year. In the midst of these spiritual marketplaces, there are Christians reaching out with the message of Jesus
How many times have you heard someone say, "I'm not religious, I'm more spiritual"? Religion has got a bad reputation in today's world. Instead, people are seeking spiritual experiences outside the Church or traditional religion to address not only their spiritual needs but also their physical and mental wellbeing.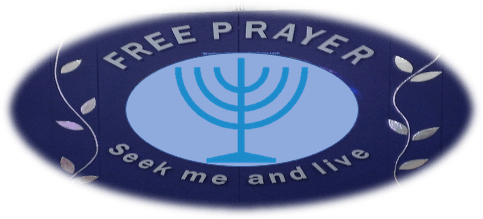 So, thousands flock to alternative spirituality and wellbeing events, where they encounter all kinds of alternative spiritual experiences and lifestyle guidance.
In the midst of these spiritual marketplaces are one or two stands operated by small, dedicated teams of Christians, such as The Jesus Experience. Spiritual seekers look for what feels right – experiential rather than propositional truth – which is reflected in the name, The Jesus Experience. So, the team offer an experience of Jesus through prayer, while engaging people with Jesus' message and giving out free Gospel literature.
The Jesus Experience team members are distinctive because they love the Jewish roots of their faith, which is reflected in the imagery of The Jesus Experience stand. The whole team is multi-ethnic with a variety of religious backgrounds, enabling them to engage with the diversity of people they meet. The Jesus Experience team's common ground is their vibrant faith in Jesus: they believe that he longs to change lives, to heal and to set people free. The work began in the 1990s and members of the original team are still involved while others continue to support in prayer.
Hundreds of people have visited The Jesus Experience stand over the years, asking for prayer for their relationships, direction in life, healing or inner peace. They are prayed for in the name of Jesus, they encounter his Spirit at work, and they hear the life-changing message of Jesus with his invitation to "Come to me, all you who are weary and burdened" (Matthew 11:28).
For many, it is food for thought as they explore spirituality. For some, it is the first step in their journey of faith, as they open their hearts to Jesus at the stand, and still others are healed and set free. All are given free Gospel literature and the opportunity for follow-up.
Many people attending these events have turned their backs on traditional Christianity and would never darken the doors of a church, but through encountering The Jesus Experience they "taste and see that the Lord is good" (Psalm 34:8).
The Jesus Experience team is made up of committed volunteers, many of whom take time off from work to serve and they are praying for committed Gospel partners who will pray (the bedrock of the outreach is prayer) and support with regular as well as one-off giving.
There are significant costs involved in reaching out at these events and the team are totally reliant on the Lord to meet these costs. If you would like further details about praying for or giving to The
Jesus Experience, please email jesusexperience2016@gmail.com. Bank details are also available from the HEART office, 01903 209383.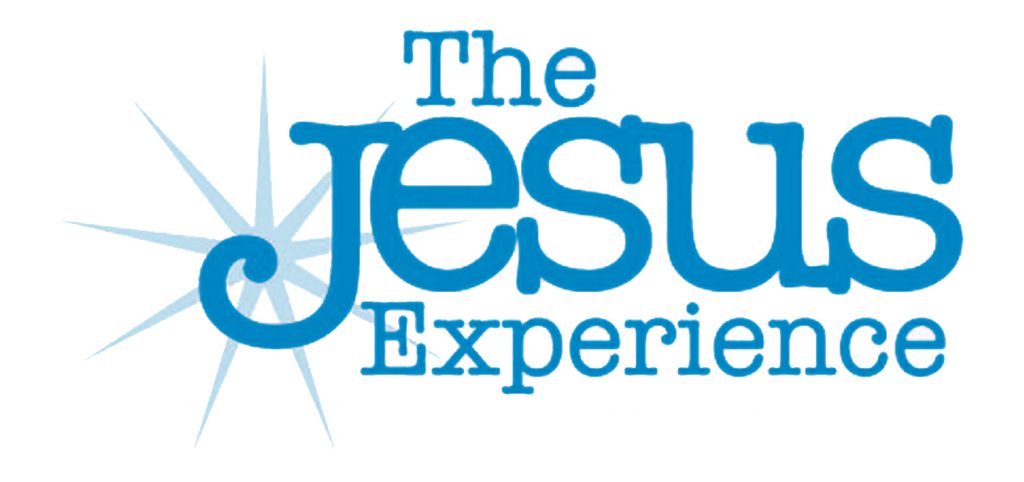 Comments from visitors to The Jesus Experience stand:
• "I'm not religious, but that was everything I needed."
• "Received amazing prayer."
• "Peaceful and harmonious. Thank you."
• "What a great place to experience Jesus' love."
• "What an inspirational conversation."
• "Thank you for your healing prayers and all the work you do."
• "The power of prayer was emotional. Today, I felt a difference as if God had touched me."
• "Your prayers helped me to let go and feel at peace – to hand my worries over to God."
• "I felt this prayer to be so beautiful and transformative, and I felt such beautiful love flowing on me! I am so thankful for this unconditional love that I have been given."
• "I know I went to this event searching for something that brought me peace. And praying to Jesus did so. You opened your heart to me and prayed with me and for me. That was so beautiful and I can only be grateful from my heart to you and to Jesus."
Life-changing encounter at The Jesus Experience stand
I always believed in God, Creator of heaven and earth, all that's in between, all that is seen and unseen. A God of great engineering, and brilliant design.
My name is Nadesh*, born to a Muslim Egyptian family living in Saudi Arabia. I grew up studying all about religion and, at the age of ten, I began reading about brain physiology, biochemistry, astronomy, and computer programming!
It was a no-brainer for me to look around me and come to one single obvious realisation: God exists and is the one who engineered everything, from the smallest atom, to the largest galaxies and the visible universe, because all share the same design pattern.
I devoured everything that Islam had to offer, but as I grew older, and started navigating through life's hurdles and struggles, I started to feel more of a disconnect with Islam. Nonetheless, I knew God didn't give up on me. He snatched me from very difficult situations and helped me in my struggles. He answered my prayers (either directly or indirectly) and if he didn't answer some of them, in hindsight, I realise it was for the best.
And with every prayer, with every struggle, my faith in God grew stronger and stronger, and I surrendered all my being to him and to his will. But the gap between me and Islam grew wider by the day.
I moved to the UK mid-2015 with work. At the start of 2018, I decided to set a goal for myself to pursue spiritual health and wellbeing. And I started reading a bit more about Christianity, but from an Islamic perspective. It wasn't a fair thing, but I needed to start somewhere.
A wellbeing festival was taking place in London. And I thought, why not? I've always been seeking the truth about life. As I was wandering around the different stalls and trying workshops, I felt very out of place! Then I saw the word "Shalom" written in English and also Hebrew letters
(I recognised the Hebrew from my childhood).
It just stopped me, and I walked straight to that stand, where Philip welcomed me with a warm smile. So, I asked him, what are you guys doing here? And I started asking him the questions that have always been in my mind, about Jesus, his nature, divinity, and why Jesus. I simply lost track of time when he was answering all these questions effortlessly. He offered to pray for me. Philip also gave me a copy of the New Testament, and recommended that I go through Philippians and made a joke, "It's not because my name is Philip!"
I now had a fresh start from a completely different perspective. I did my homework, my reading, a bit of research. The following Sunday, I walked into an Anglican church and asked the vicar about the next Alpha course, and he answered, "For you, it starts next week!"
Fast forward three months, following a few email exchanges with Philip, asking Philip and my vicar loads and loads of questions, on a fine Sunday morning in September 2018, I was baptised in the name of Jesus Christ. And Philip was sitting in the front row of the church that day!
I'm indeed thankful to all the entire team who were working on that stand that day. You guys changed my life, and helped me by bringing the light of Jesus Christ into my life.
*Name has been changed.