What would Jeremiah say about watering down Scripture?
In mainstream churches, we have seen a strongly fought battle over same-sex relationships and surrender to the sexual revolution.
And just as in Jeremiah's day, the secular and spiritual leadership have been cutting up bits of Scripture (Jeremiah 36).
When the C of E lectionary (the set readings for the church) did Revelation, it left out the sections warning readers as to the dire consequences of subtracting from that book! Who has the authority to leave out bits of God's Word?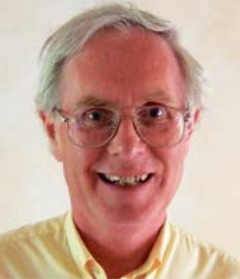 So I was very disappointed when the Bishop of Manchester, speaking recently about forgiveness, failed to mention Jesus forgiving people, how he won forgiveness for us and how knowing how much we have been forgiven helps us forgive others, despite these points being in the C of E's set readings for that week! (Matthew 18:21-35)
We also see persecution of God's true spokesmen (Jeremiah 38:4). Stories are now circulating of clergy who hold orthodox views on sexuality, being told they are unwelcome in certain dioceses or being unfairly removed from positions. Where God's Word is faithfully preached, we very often see life and growth, as various surveys have shown.
Jeremiah called the people to repentance – when do we hear that in public today?
Jeremiah spent time in the counsel of the Lord (Jeremiah 23:18). One of the biggest changes I have seen in the past 40 years is the decline in prayer among leaders. Is that why there seems to be no Word of the Lord to our nation at present?
Jeremiah warned about judgement, but the religious establishment insisted no judgement would come (Jeremiah 23:16-18).
Back then, they felt secure in their Temple and religious institutions (Jeremiah 7); in our day it is because we have an unbiblical view of God. People say that God would never allow any harm to come to anyone, that he allows us to live just how we like, even if it may in the long run cause us great harm, and never punishes sin.
If God is a God of love, surely he does have to judge to uphold right, protect the innocent and indeed to vindicate his holiness.
The first thought for Christians down the ages when there was a problem, such as a pandemic, was to seek God as to whether there is any way in which we have offended him or removed the covering of his protection. Jeremiah told the shepherds of his day they are not being blessed because they have not sought the Lord (Jeremiah 10:21).
Are today's mainstream churches making false alliances? We hear episcopal condemnations of Dominic Cummings, Brexit, etc. But do we ever hear anything that the so-called "liberal elite" would disagree with? Is this like the people of Jeremiah's day seeking to ally with other nations? (Jeremiah 2:36)
Jeremiah called the people to repentance (eg Jeremiah 23:22) – when do we hear that spoken in the public arena today?
Jeremiah spoke of a faithful remnant after a time of pruning and chastisement – the C of E is now facing a huge financial crisis.
Yet there remain many faithful bishops and other leaders – let us pray for them and for the turning of the others.
And may "ordinary church members" also not give up, but play our full part in bringing God's word to a nation that is looking for answers and seeking spiritual reality.
Richard Hill
Formerly Rector of Church Stretton (2008-18) and Rural Dean of Condover (2011-18), both in ShropshireLessons for the C of E from JeremiahWhat would Jeremiah say about watering down Scripture?Richard Hill cautions against cherry-picking Scripture