I grew up in a communist
dictatorship – and predict
it's coming to the UK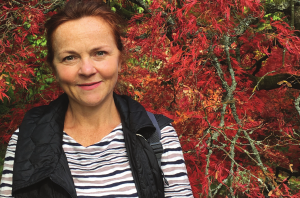 I was born in the communist republic of Belarus, part of the former Soviet Union, so I grew up under communism. Looking at the situation with Covid-19 in this country and the government's behaviour, I find it worrying that people, especially Christians, cannot see how oppression and control are arriving as more freedoms are removed by the state.
Our whole life in the USSR was under state control. In maternity hospitals, babies were separated from mothers straight away and were vaccinated (we were told for whooping cough, polio, tetanus, measles, smallpox) without even letting mothers know or asking their permission. This left an obvious scar on the arm. It was mandatory; children would not be accepted into nursery and school without proof of vaccination. Adults were obliged to have medical examinations and certain vaccines to hold on to their jobs. In the UK, those who refuse the vaccine (including myself) are already labelled as selfish and not caring for others. It's shocking to hear government propaganda here in capitalist Britain that is so similar to the USSR's propaganda. Back then and even now, in Belarus, you needed a passport as proof of identity, with private information such as home address, nationality, blood type, mari-tal status with the spouse's name, and all your children's names and dates of birth. You needed your passport to see a doctor or dentist, book a hotel, theatre tickets, or buy certain goods and services, etc.
I can see the parallel with having a vaccine passport which, I believe, in the near future will contain more private information, not only Covid-19 test results and vaccinations. It's so concerning to see how many Christians believe and trust government propaganda about this virus.I grew up in a communist dictatorship – and predict it's coming to the UKIn the USSR, young people of all ages joined communist youth groups. Everyone, without exception, had to be part of the Red Scarf Society. We gave oaths to the Communist Party in front of a statue of Lenin. I remember being upset and crying when I was unwell and missed a ceremony. Mandatory masks for children in schools in this country, and plans for children to wear a badge if vaccinated, remind me a lot about communism's control through fear, guilt and shame. Yet any type of control is rooted in witchcraft.
It's shocking to hear government propaganda here in capitalist Britain that is so similar to the USSR's propaganda
In the lockdown, people could not meet in groups because of the government's imposed rules. This has stopped many Christians from meeting at home for fellowship, which is very disturbing. I know some brothers and sisters across the country continue to meet up in person and God protects their gathering because they honour his name and trust in him. During the communist time, the Church was separate from the state and considered to be a place for old and sick people. It was forbidden to believe in God and be a member of any communist youth organisation or party. So when my friend and I were at high school and wanted to see the Easter service in the Orthodox church, we had to hide on the floor of the bus because the teachers were policing the bus stops and area around the church. If we were caught, we would be publicly shamed in the school assembly.
This reminds me of how we are hiding from neighbours or even relatives if we want to meet up physically for fellowship now. Spying on neighbours and family members was very much encouraged and promoted in the communist era. I would like to exhort Christians in this country to wake up to the reality of communist ideology, dictatorship and state control.
Tania Mitskevich
Midhurst, West Sussex
---
God has the wow factor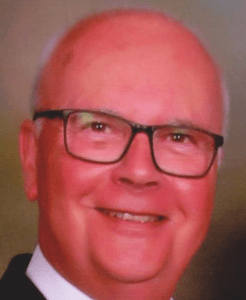 Since 2019 I have seen God bring people together from across six churches to reach our community. We've seen healings and new Bible studies starting. Each time I can only say: "Wow!"
I began visiting homes in Shrub
End, Colchester following a church
Lent prayer initiative, which to our
surprise attracted people from six
other churches.
The people I called on were very
happy to talk about faith and accept
literature. This was unique in years of
community visiting.
We met Rosie and were amazed at
her response. "I think it is wonderful
what you Christians are doing. How
can I help?" Rosie has since hosted
an Alpha course which resulted in
Pete coming to faith.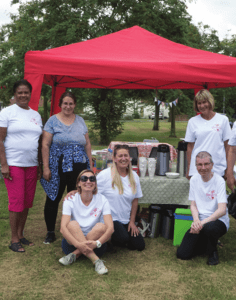 During our weekly prayer meeting we were inspired to start a mobile café offering free tea and cakes for the locals. At Christmas 2019 the Love Shrub End Team, as we were now called, performed carols on the greens and distributed gifts to the residents. We have regularly distributed Christian literature and are currently praying for over 60 contacts. A weekly food bank has recently been started.Lockdown has meant discipling continuing on Zoom each week. First we worked through the book of Acts, then started a one-year Christian foundations course with eight disciples. They in turn, will lead a session.
We have just started a Discovery
Bible group for two local ladies.
Sarah was very keen to join as she
now knew God answered prayer as
fellow worker Jo had prayer for her
back which was totally healed.
We have identified within the
group the fivefold ministry of apostle,
prophet, evangelist, pastor and
teacher from various churches. This
unity among believers is a model we
believe the Holy Spirit is organising.
We are aware that there have been
similar examples of God's people
working together in other areas of
the UK and would love to hear of
your experiences. Please e-mail Tony
Smith at histruthprevails247@gmail.
com.