A Biblical introduction to social ethics
Stephen McQuoid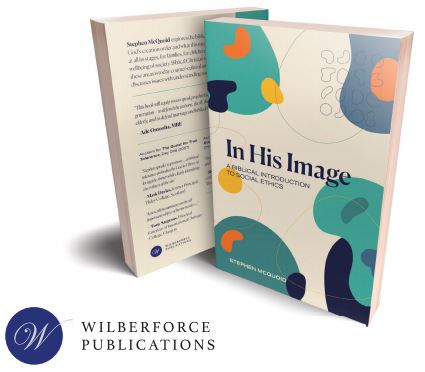 "There is one part of the created order that seems more glorious than all the rest, and that is the human race", writes Dr Stephen McQuoid. "Human beings – the very pinnacle of creation and image bearers of God – can mediate His will and purposes." While McQuoid
acknowledges that we all have feet of clay and must walk humbly in this life, he sets out clearly why Christians need to be salt and light and stand up for Biblical truth.
He observes that human identity and sexuality are at the heart of the ethical war that rages in our society. Abortion is the silent genocide. There is an assault on marriage, an institution given by God to bring cohesion to the family, and on the issue of gender – the distinctive identity that God has given each one of us. McQuoid deals with each area uncompromisingly but with compassion.
Available from clcbookshops.com · amazon.co.uk
GLO Bookshop, Motherwell (01698 275343)
ISBN: 978-1-9995842-9-0 · RRP: £9.99 · 124 pages