Political correctness has contributed to the failure to address the persecution of Christians around the world, says Foreign Secretary Jeremy Hunt, after hearing the interim findings of a review led by the Bishop of Truro that he launched in January.
It warned that in parts of the Middle East, Christianity could be "wiped out", and stated that about 80 per cent of people persecuted for their religious beliefs are Christians.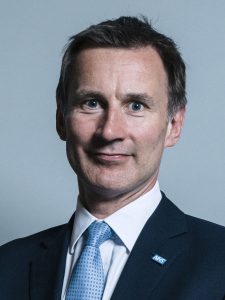 "I think we've all been asleep on the watch"
– Jeremy Hunt
Mr Hunt accepted the report's finding that in some cases the persecution was nearing "genocide".
"I think we've all been asleep on the watch when it comes to the persecution of Christians," he told reporters. "I think not just the Bishop of Truro's report but obviously what happened in Sri Lanka on Easter Sunday has woken everyone up with an enormous shock."
Mr Hunt, reportedly a Christian, continued: "Personally, I think it is partly because of political correctness that we have avoided confronting this issue…There is nothing more medieval than to hate someone on the basis of their faith."
On 8 May, Mr Hunt took part in a meeting of faith leaders hosted by the Archbishop of Canterbury, along with US Secretary of State Mike Pompeo, to discuss how Christians can be protected.
Mr Hunt also recently wrote to the founder of Open Doors to thank him for his work on behalf of suffering Christians. In his letter to Brother Andrew, he said: "Having read 'God's Smuggler' as a child, I know that your story has inspired millions of people around the world to speak out on behalf of the voiceless and suffering."
The letter was one of 40 he wrote to persecuted Christians, church groups and leaders across the globe.
The Foreign Secretary, who has made no secret of his ambition to "have a go at the top job", has indicated he would champion a caring society and "prosperity with purpose."
The Bishop's final report will be published this summer.