Covid restrictions brought families in Kibera, Kenya, to the brink of starvation, but many are turning to Jesus, thanks to one man's vision
"No one should live like this

anywhere

in

the

world,

in

this century".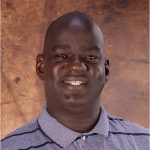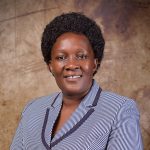 So says Bishop Andrew Ouma, who saw his community in Kibera, Nairobi, lose their jobs and face starvation after Covid re-strictions came into force.
Kibera is one of Africa's largest slums and Bishop Andrew says: "Life in Kibera is pathetic – no clean water, sanitation, toilets or food. People live under leaking, corrugated iron roofs. The environment is permanently stinking. "It's clearly a forgotten community.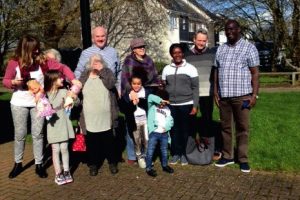 "In the midst of this wasteland, Bishop Andrew Ouma leads a "Spirit-filled, charismatic"church with a vision of sharing Jesus with its residents.
Born into poverty, many Kiberian children scavenge for food, while teenagers engage in robbery, prostitution and substance abuse, such as glue sniffing and drinking illicit brew known as chan'gaa.
Children scavenge for food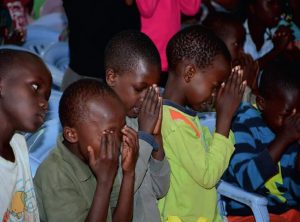 Slum dwellers usually earn less than a dollar per day, but many faced starvation after losing their jobs due to Covid restrictions, so Andrew's charity has given away over 100,000 meals since March 2020. Thanks to the feeding programme, many children have started following Jesus, and their parents are also attending church.
Kiberians consider themselves very fortunate if they have rice, cabbage and tinned sardines to eat; Andrew was "astonished" by the amount of food waste in the UK.
The environment is permanently stinking
Recognising the spiritual nature of their work, Andrew and his wife Ruth spend time praying and fasting at the start of each year. Speaking at Elim Church, Bognor Regis, before lockdown, Ruth encouraged the congregation to be "soaked" in prayer, similar to the prophet Nehemiah.
The couple's charity, Hope for Kibera, also runs a primary school, gives football coaching to teenagers, provides girls with sanitary towels and teaches elderly widows to sew.
To support Hope for Kibera, visit www.hopeforkibera.org/donate
or email Andrew at revandrewouma@yahoo.com