Americans flood into capital to pray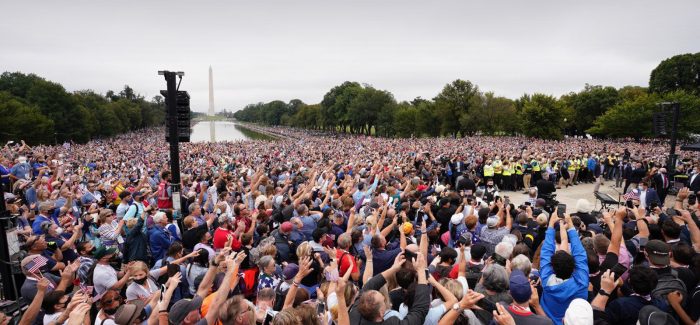 Huge crowds, estimated at over 300,000, gathered in Washington to pray for the United States. The country is just weeks away from the November presidential election.
Groups led by evangelist Franklin Graham and Pastor Jonathan Cahn surrounded the Lincoln Memorial on 26 September. Pastor Cahn's event, 'The Return', was live-streamed.
In a surprise appearance, the crowds were addressed by Vice President Mike Pence, who said he spoke on behalf of President Trump: "Thank you for your prayers. Today, at this Washington Prayer March you continue a great American tradition… Abraham Lincoln, before whose monument we stand today, said during his time in the White House: 'I have been driven many times to my knees by the overwhelming conviction that I have nowhere else to go.'"